Sewing is such a lucrative hobby, and you get to express your creativity in so many ways. Also, you don't have to be an expert to make something beautiful. There are many beginner projects that you can create and possibly sell for profit.
If you are looking for a new hobby and side hustle, then check out this list of 6 sewing crafts that any beginner can make and sell. These projects are easy for you to make and cute enough for you to sell. Check out the list below, and let me know what you think!
DIY Giant Tassel Throw Blanket
Give a blanket a new look by sewing on giant tassels (that you can make with yarn)!
Seat Cushions
Here's are really fun and easy way to take your next backyard gathering to the next level. Learn how to make these fun and functional seat cushions.
Mini Makeup Bag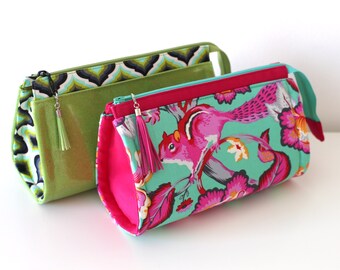 Who doesn't love a cute little makeup bag? Try your hand at creating this simple makeup bag.
How to Make an Envelope Pillow Cover
Are you feeling like it's time to add a fun pop of color to your living room?  One of the easiest ways to do it (without a ton of color commitment) add some new throw pillows to your sofa!
Burlap Drawstring Bag
Burlap is really popular right now, so people will love this simple but cute drawstring bag.
Fabric Bins
This is a great project for beginners – If you can sew a straight line, you can make these!!
Fabric Feather Dish Towel
These pretty feather dish towel is super easy to make up, and a perfect addition to any kitchen.
Circle Coasters
Coasters are a great way to give any table a pop of color. Anyone looking for the perfect little table accessory will love these circle coasters that you can create.
Vintage Inspired Apron
Learn how to make this lovely vintage inspired apron with this easy two part tutorial.
Drawstring Laundry Bag
Keep organized and in style by making a drawstring laundry bag as decorative as it is functional. Use it for daily laundry, a vacation staple or give it away a housewarming gift for those headed off to dorm living or a first apartment.
Hammock Chair
Create your own little retreat from the chaos of your family and make the perfect place to hang out (literally) and enjoy a book.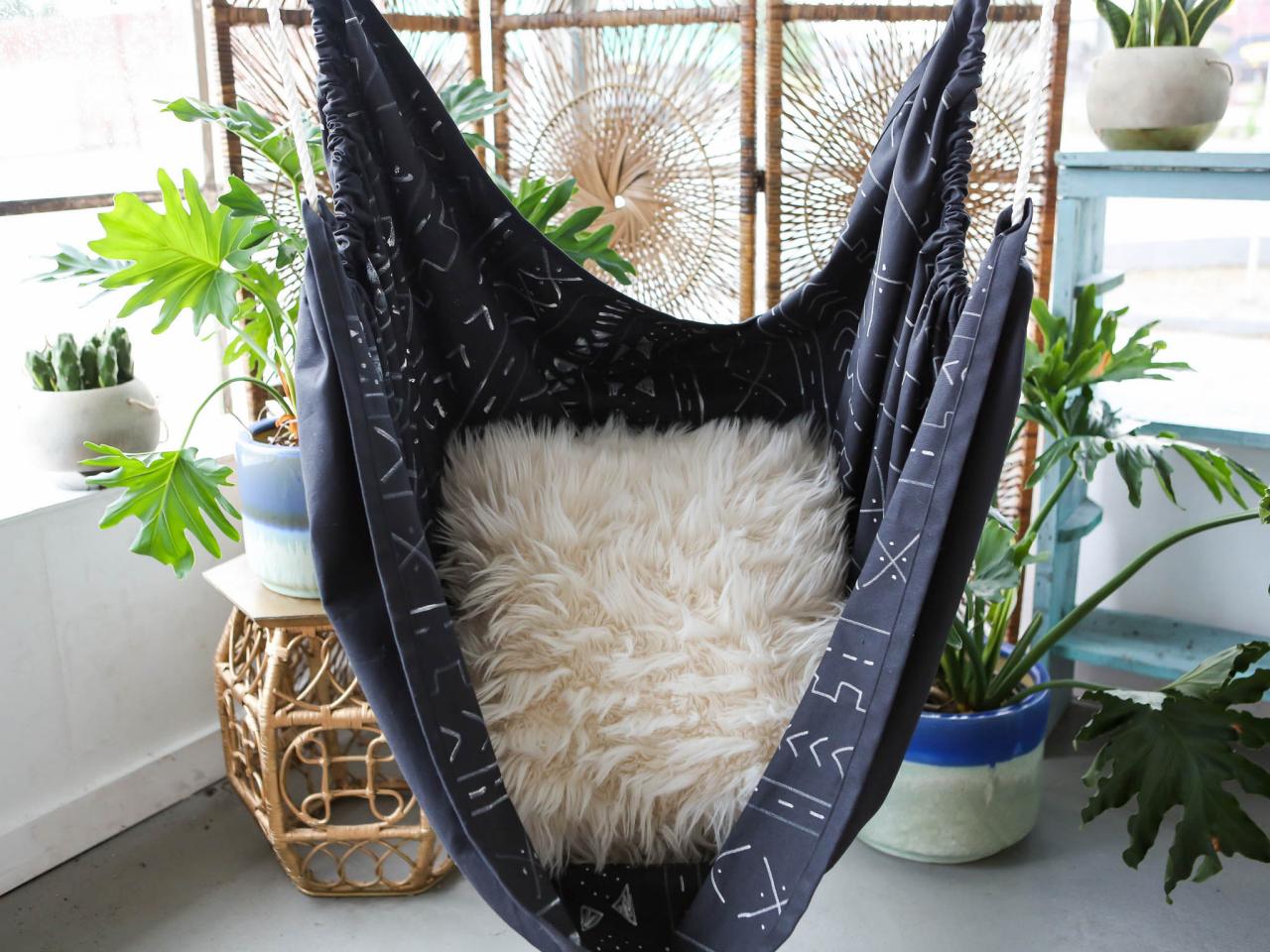 Curtains from Vintage Scarves
If your scarf stash is getting a bit out of control, this could be the perfect project for you!
Bed Skirt from a Flat Sheet
This bed skirt made from a flat can be whipped up in less than two hours. You may never buy a premade bedskirt again!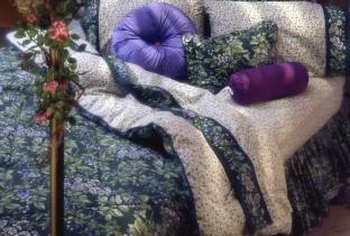 With these great sewing projects, decorating your home will be easier than ever. Before you know it, you'll have beautiful custom decor and have developed a fun and practical new skill.
If you start finding yourself falling in love with sewing, you may be interested in our gold toned sewing machine necklace. It's a unique piece that makes a statement.  This fun, quirky necklace is no doubt a conversation starter.