We all want to get a head start on our holiday knitting, but before you start knitting up thick mittens and cozy sweaters, add a couple of Halloween projects to your queue.
Some of these Halloween projects are strictly for Halloween, but others can be used as a decoration all the way through Thanksgiving. A couple of the smaller projects can also be tucked into trick-or-treat bags for your super special Halloween guests.
Grab some of your favorite fall yarn colors and make just a couple of last projects before holiday knitting takes over your life!
1. HALLOWEEN PUMPKINS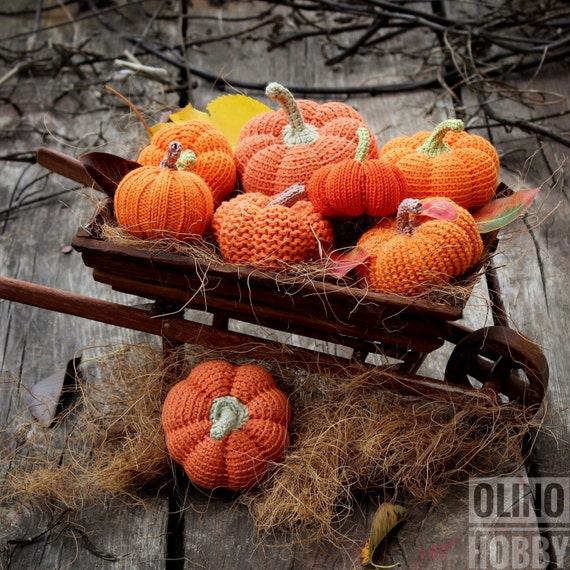 Knit up these little gourds just in time for Halloween and keep them out as decorations even through Thanksgiving. These are great projects for using up your scrap yarn.
2. HALLOWEEN CUP COZY "CATS AND PUMPKIN"
This is a great pattern for practicing your small-scale stranded colorwork. You might even work up a couple of extra to keep on hand for guests who come over for coffee or tea during the fall.
3. THREE HALLOWEEN WITCHES
Make as many as these little witches as you'd like, then use them to decorate. They'd look great on the mantle or as a table decoration. It's a great use for scraps, too!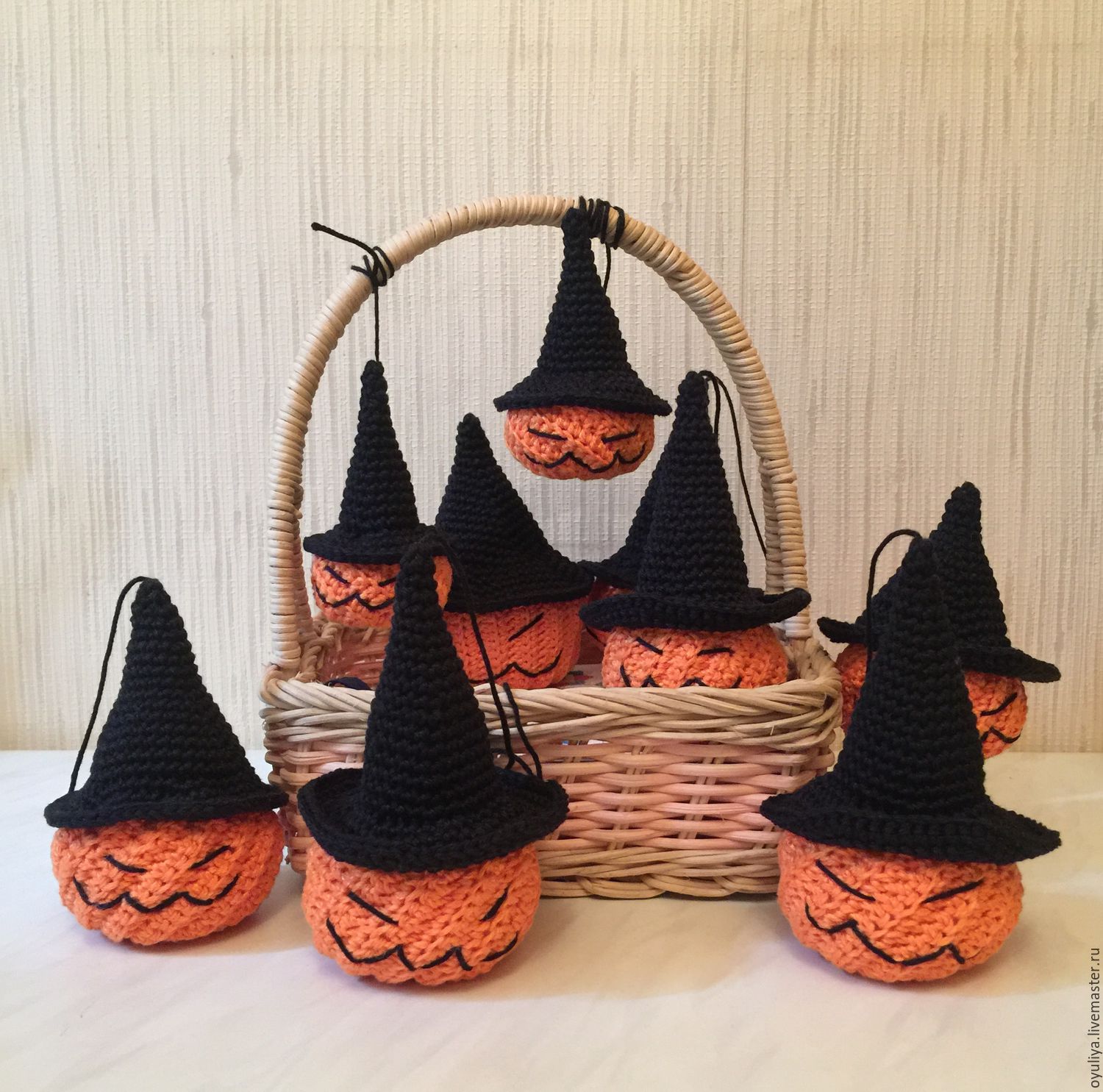 4. PUMPKIN PATCH MITTENS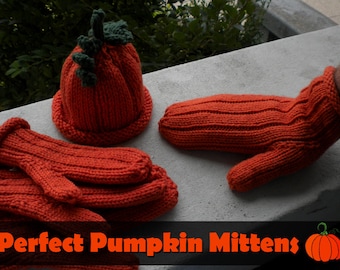 These mittens are designed to fit kids ages 3-5 years old. Attach the pumpkins for some fall fun, then use the pattern again without the pumpkins so they can be worn any time of year.
5. HALLOWEEN SPIDER FAMILY
Hosting a Halloween party? This family of spiders are ready to spook all your guests.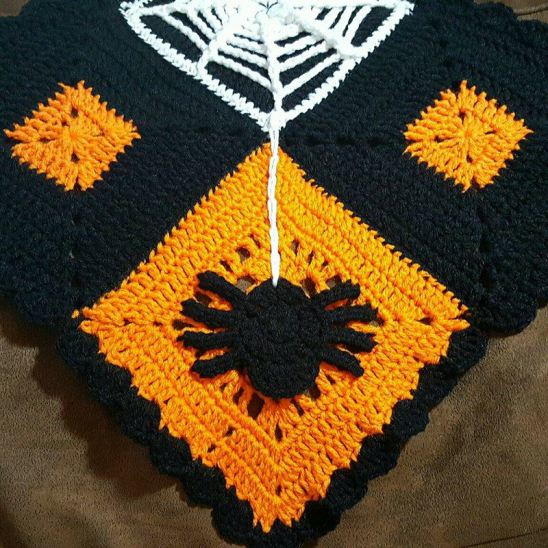 Instructions are also included for the spider webs. You could even stitch up a couple of these for kids' trick-or-treat bags.
6. HALLOWEEN CAT DOOR KNOB HANGER
Hang this cat on the front door or the door to any room in the house. As the designer points out, you can also stitch this up in fun colors for a decoration any time of year.
7. BLACK CAT FINGERLESS MITTS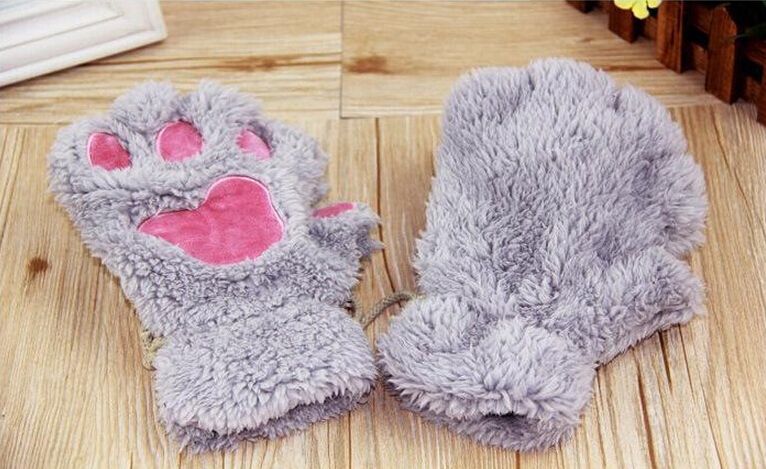 This mitt pattern comes with instructions for three different sizes. The entire family could wear them on trick-or-treat night! You can also skip the colorwork and use this pattern to stitch up a pair of plain mittens that you can wear anytime.
8. KNITTED SNAKE ACCESSORY
These knitted snakes have plenty of versatility. Place several of them together in a basket for a creepy decoration.
Use them as part of your Halloween costume, like Medusa. Seam one snake together and then wrap it around your wrist as a fun Halloween accessory. So many choices!
9. HALLOWEEN CUP SLEEVE
Grab your worsted weight yarn scraps and knit up these cup sleeves for everyone in your house. The letters are added as part of finishing, so there's no colorwork involved.
10. HALLOWEEN BAUBLES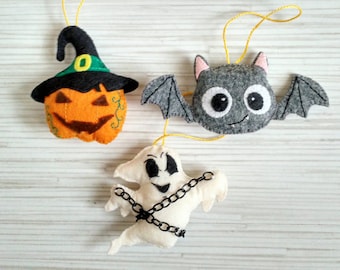 Decorate your home with any of these little creatures. Knit the pumpkins plain without facial features if you'd like to decorate for Thanksgiving, too. You can also use a heavier yarn and larger needle if you want to make the decorations larger.
11. HALLOWEEN PUMPKIN BAG
This bag can be used for trick-or-treat, sure, but it can also be used as a fun seasonal tote leading up to Halloween. If you know how to knit and purl, you can make this bag.
12. THE HALLOWEEN CANDY CORN HAT
Pay tribute to your favorite Halloween candy with this super simple hat. It's stitched with super-bulky yarn, so it works up quickly. Plus, it uses just knits and purls so it's a great hat project for a beginner knitter.