Knitting has an inherently soft focus. We work with yarn, after all, a medium that is primarily associated with warmth and softness; the most threatening association is scratchy wool. It's for this reason that I so love designers who look at a skein of yarn and see something fierce waiting to emerge. Here are 9 ferocious knitting patterns that would be perfect for a monstrous Halloween.
1. TOPSY TURVY WEREWOLF
 This adorable little doll from designer Annie Watts inverts to become a howling wolfman with pearly teeth and a luxurious pelt. The details are what really make the werewolf, in this case; his clothing remains the same after transformation but with rips and tears. Since it uses only small amounts of fingering weight yarn, this is a great pattern for using up leftovers.

2. STRAIGHT SHOOTER
Give your finger guns an upgrade with these outlaw mittens. Using two colors of Cascade 220, this is an economical project that will wear well and keep your fingers toasty warm. Cascade 220 is a great workhorse yarn, comfortable close to the skin and long-lasting.
3. THE VAMPYRE
The children of the night require bat-winged shawls for their nightly romps. This cleverly shaped, sideways-knit number fits the bill. Knit in DK weight yarn, this is a nice medium-weight wrap for cooler weather. Wear it to the office for an understated Halloween costumer.
4. UGLY MONSTER PYJAMA CASE
A quick knit is this ugly/adorable monster, a cuddly, scary friend who can carry a child's pajamas to a slumber party. His friendly smile is countered by his sharp red teeth! A chunky weight yarn means that you'll finish in no time.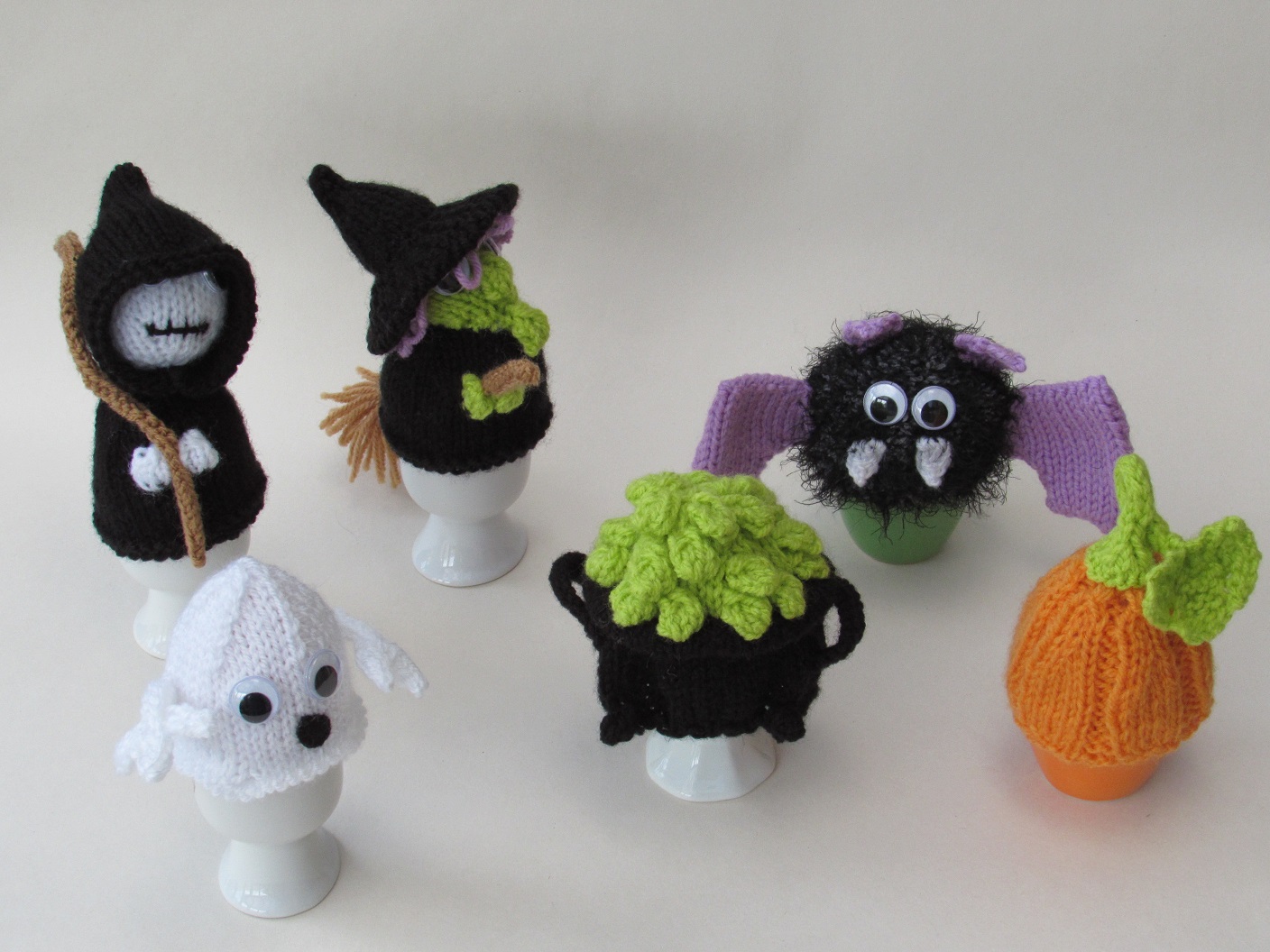 5. BEARDED VIKING HELMET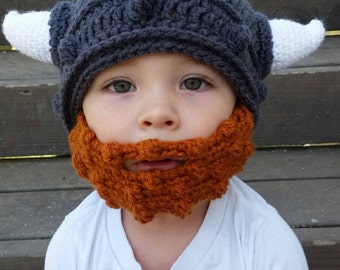 The Vikings didn't actually have horned helmets, but that was their loss. Horns make a helmet look extra-vicious, an implied threat that you could impale someone with your head. It would have been great paired with their filed, sharpened, red-stained teeth! This Viking helmet comes with a long, luxurious beard attached, in case you lack one.
6. CHARLOTTE'S WEB
OK, what if a hat was bitten by a radioactive spider, and — hear me out — gained the proportional powers of a spider? It would probably look something like this adorable web and spider combo from Kate Oates. Like so many of the Halloween knitting patterns on this list, it straddles the seemingly wide line between cute and creepy.
And with sizes from infant to large adult, you can make one for every member of the family!
7. MIDGARD SERPENT COWL
According to Norse mythology, the end of the world will come when the Midgard Serpent, Jörmungandr, releases his tail, which is currently holding back the watery chaos of the seas from engulfing the Earth.
But perhaps you can curry favor with Jörmungandr by wearing his image around your neck. Regardless, it's a beautiful image rendered beautifully in wool. The cowl is double-knit, and so completely reversible with a world-ending serpent on either side.
8. RED DEVIL BALACLAVA
Come winter, you'll be glad to keep as warm as hellfire in this snazzy balaclava that calls up an image of a red devil. Knit in DK weight yarn, you can vary the colors to make a demon of your choice.
9. CAT MANE
Sure, your cat's OK right now, but imagine how cool it will be when you have transformed your simple housecat into a majestic beast.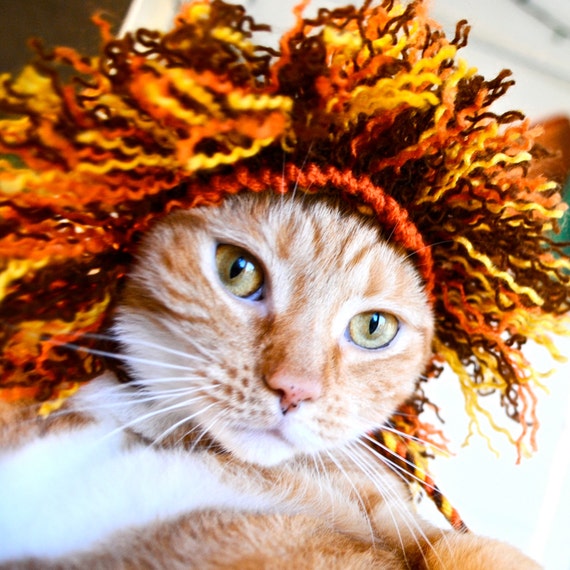 A small but appropriately terror-inspiring lion will impress your friends and enemies alike. Requiring only 115 yards of DK weight yarn, this is a fast project that seems perfect for a lonely leftover skein.