The witching hour is almost upon us, so it's time to get started on some Halloween sewing projects. Before getting started my own seasonal sewing, I decided to peruse the Craftsy member Project Gallery for some seasonal sewing inspiration.
Halloween is one of the funnest holidays in my opinion and I will tell you why. It is the one holiday where it is cool and almost expected that you MAKE stuff! I love a holiday that is centered around playing pretend and coming up with creative ideas! Here are some Halloween patterns to sew that will really get the creative juices flowing!
1. Halloween pillows
I love these cute and simple Halloween pillows from Craftsy member Beckskosh. A pair of pillowcases could be whipped up in an afternoon and are easy to stash away until October rolls around again next year.
2. Halloween bunting
Buntings have been trendy for awhile now but I'm definitely not sick of them! They are also super quick to sew up, take up very little space in storage, and are a great stash busting project. Crafty member Celtic Thistle made a Halloween bunting with embellished hexagon shapes.
She used appliqués and fabric paint to embellish, but you could also get creative with embroidery. This would look great on a fireplace mantle, too.
3. Bat ornaments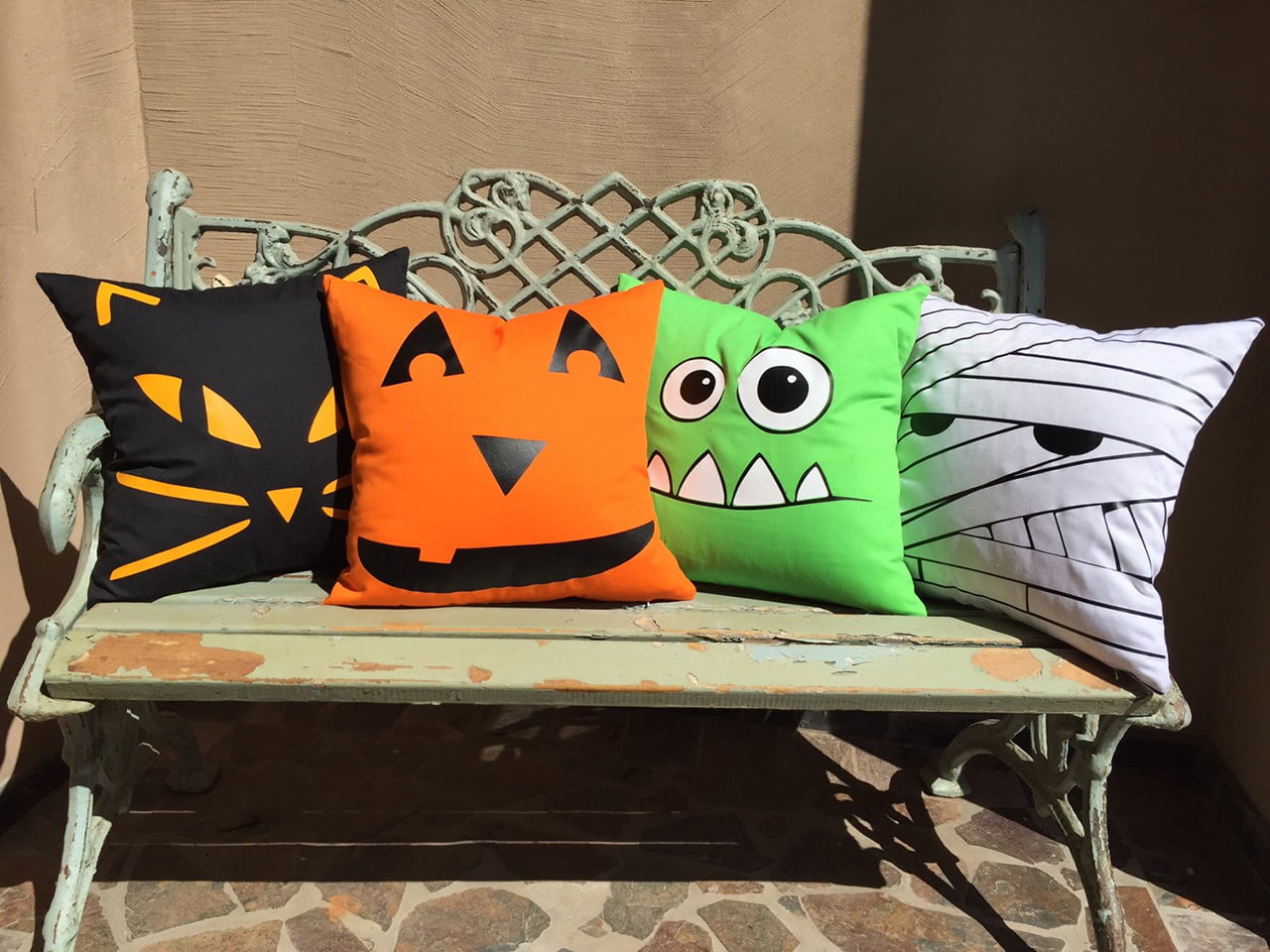 These bat ornaments from Craftsy member Apseed are so cute I'm willing to forget that they might be vampires in disguise. You could have a lot of fun giving your little bat's different personalities by varying their facial expressions. I'd hang these in a doorway or use them to decorate a Halloween-themed gift.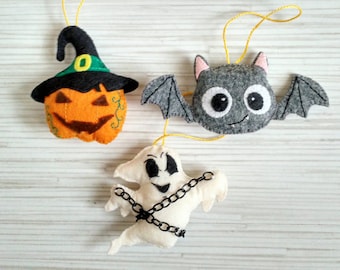 4. Fabric pumpkins
Apseed also made these cute fabric pumpkins. Depending on your fabric choices, these little pumpkins could make great Thanksgiving decor, too.
5. Halloween wine bags
If you're headed to a Halloween party, you may want to whip up a set of Halloween wine bags like Craftsy member Lisa_Marie.
She used machine embroidery to embellish her bags, but you could also use appliqué or hand embroidery.
6. Felt calendar
For children heavily anticipating Halloween, help them countdown to the end of the month with a felt calendar like this one from Craftsy member Elvira1770.
Use appliqués or just freehand some spooky scenery to decorate your calendar, and tuck a sweet treat or ghoulish surprise into each pocket. This would make a great project to work on with your kids, as well.
7.Candy Corn Pom Pom Bunting
I think candy corns are seriously cute! For the longest time I had a wreath that had lots of real candy corn glued on. It obviously didn't hold up very well but this felt bunting will definitely stand the test of time.
8. Patchwork Pumpkin Block
This patchwork pumpkin block looks so easy! Make it with scraps for a really fun look!! Turning it into a pillow was such a great idea!
9. Halloween Finger Puppets
My kids would flip over these adorable finger puppets! These are just about the cutest!
10. Witch's Silhouette Pillow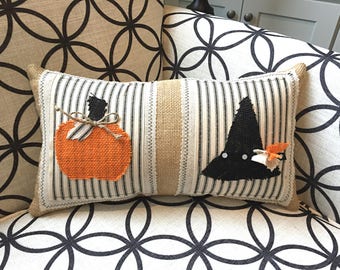 I have always had a thing for silhouettes! This witch silhouette is absolutely adorable! I also love the touch of the spider on top of the hat.
11. Lace Halloween Shirts
This is one of those duh moments. This is such a creative idea how have I never thought of something like this? I love love love lace and these shirts are stinking cute!
12. Rag Quilt
Who doesn't love a scrappy rag quilt? The kids will love snuggling up with this one on the couch during the weeks leading up to Halloween!
What are you making for Halloween this year? Share with me in the comments below!!!