Knitting, like any new hobby, can be a little overwhelming when you're just starting out. But, just because you're a beginner, it doesn't mean you can't create beautiful knit items – things like blankets, toys, bags, pillows and more.
Now your biggest decision is deciding which one of these knitting projects you'll start first.
If you're a beginner knitter or just have a hankering to give it a go, we've got the blog post for you.
Knitting has been around for centuries and early on was practiced out of a necessity in order for people to have warm, durable clothing. Today, knitting is practiced as a hobby, and more often than not, a passion.
The only things you'll need are knitting needles and yarn and you are ready to begin. If you stick with it, knitting could provide you with hours of entertainment and/or peace and quiet to gather your thoughts. Check out our list of 20 Easy Knitting Stitches You Can Use for Any Project.
1. Bitty Baby Booties
We can't get enough of these adorable little booties. These booties are fit for 0-3 months size although they have such a nice amount of stretch depending on the baby, they could fit for longer.
2. Easy Katy Knit Cowl
A beautiful chunky knit looks great on everyone! This cowl is a perfect beginning knitter's project.
Or, it is perfect for the experienced knitter to click away mindlessly in the car, at practice, on the airplane, in front of the tv, etc.
3. Easy Chunky Knit Baby Blanket
What's better than chunky baby legs…how about chunky baby legs wrapped in a cozy knit blanket! This blanket is great because it's a very quick knit with the super chunky yarn and big needles.
4. Garter Stitch Knit Bag
Grab some lovely t-shirt yarn and whip up this gorgeous bag using the garter stitch in a couple of hours.
5. Cozy Ribbed Scarf
This scarf is a simple 2×2 rib stitch using that only two skeins of yarn. It knits up quickly and makes a wonderful gift to give to someone special.
6. Finger Knit Rope Trivet
We love this trivet's simplicity and natural feel that the rope lends to this project. The best part is that you can make the trivet in a jiffy, under a half an hour, with only rope and tape (to keep the rope from fraying)!
7. Colorblock Knit Pillow
Very soft and easily knitted. The cushion is knitted in double moss stitch, what creates a tough look.
8. Knit Hedgehogs
These guys are seriously fun to knit with not one lick of sewing or even grafting! So, if you'd like to populate your world with adorable little Knit Hedgehogs, get knitting!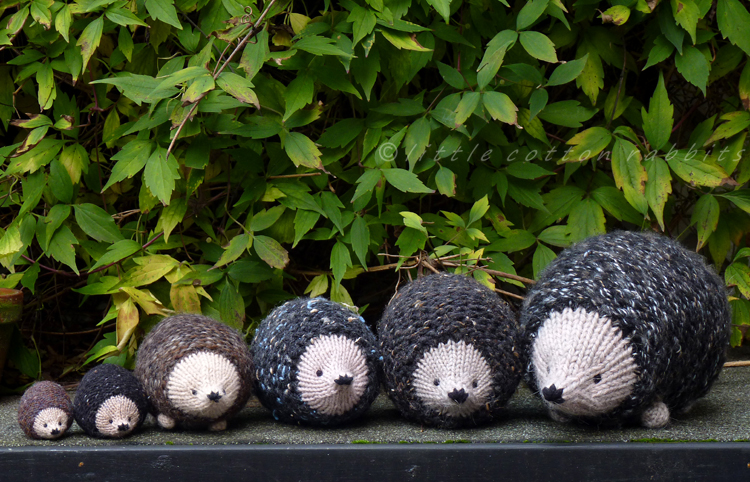 9. Comfy Cocoon & Cap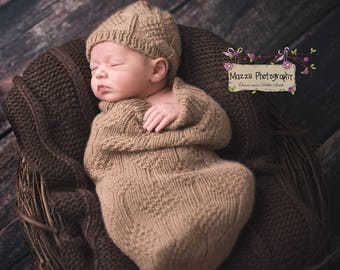 Create a rib knit cocoon with a matching hat and keep a newborn bundle of joy happily warm. It's the perfect gift for the next baby shower, and the neutral color suits either gender.
10. Big Loop Knitted Hat
Here's a super cozy and chunky hat tutorial.It's so fun to knit and wear!
11. Knit Bow-Tie Dog Collar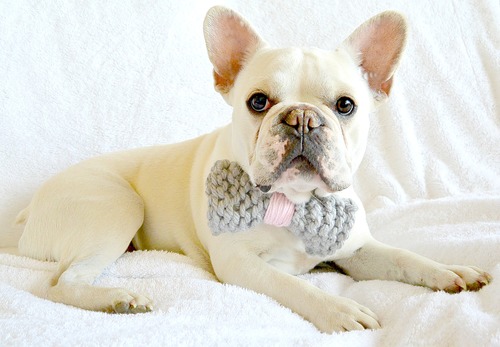 The doggie bow-tie is easy to make and completely beginner friendly. The bow would be fun if you are having a dinner party, or even a dog in a wedding.
12. Stormy Weather Blanket
Take a load off with a cozy little afghan you've made yourself. Knitting an entire blanket can seem a like an impossible task at first, but you don't have to be a veteran knitter to learn how to knit this blanket that will stand against the cooler temperatures sure to come.
13. Big Snowy Owl
With a big, pudgy belly and a cozy soft alpaca-blend yarn, the Big Snowy Owl is one heck of a hugger. At a foot and a half tall and a yard around, he's just right for little arms to squeeze and for young imaginations to love.
14. Knit Stitch
The knit stitch is one of the most basic and simple stitches you'll learn.
15. Stockinette Stitch
Stockinette stitch is one of the most popular, yet easy knitting stitches. It is perfect for any project and for learning the basics of knitting and purling.
16. Yarn Bown
Ok, ok technically this isn't a crochet stitch, but it sure makes your stitches easier. This yarn bowl is amazing for keeping your yarn in order while crocheting. I was hesitant to purchase this because of the price; but I am glad I did. It's beautiful and functional.

17. The Garter Stitch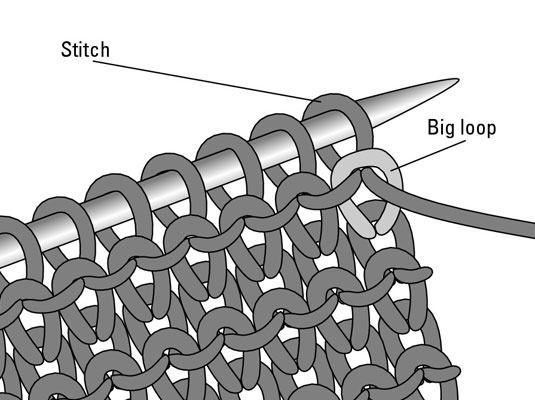 The garter stitch is the most basic and simple of knitting patterns. It is the first pattern most beginning knitters learn.
18. The Purl Ridge Stitch
The Purl Ridge stitch is a simple variation on the Stockinette Stitch and a member of the Knit & Purl Stitch family. The stitch produces raised rows of "purl bumps" across the fabric.
19.The Netted Stitch
Here's a stitch to make your knitted pieces really stand out! Think it's complicated? Think again, you will get the hang of this stitch before you know it.
20. Herringbone Lace Rib Stitch
This really beautiful stitch is knitted by combining knitted and purled stitches so that in the end you have a mixture of eyelet and rib stitch. It's really easy to learn especially because all you really need to do is repeat two rows over and over again.
So, what do you think? Have you found a few stitches that you want to try? Once you learn the basics, you'll be able to take on more complex patterns and alternate stitches to create a variety of beautiful items.