Halloween is one of my favorite crafting holidays, and especially with kids. I'm not a fan of the scary and spooky aspects of the holiday, but boy do I love the cute and whimsical stuff! These tassel ghosts were actually the idea of my older daughter, and I have to say that I think she came up with a down right brilliant idea! Made with the RyaTie tool from Bucilla, these little tassel ghosts come together in a snap, and they are perfect strung on a garland or used to embellish anything from wreaths to other Halloween decor. Continue reading for all the details.
Note: The RyaTie tool kit comes with a large and small tool. For these tassel ghosts, I used the larger tool, but you can use the small tool to make cute mini ghosts in the same way.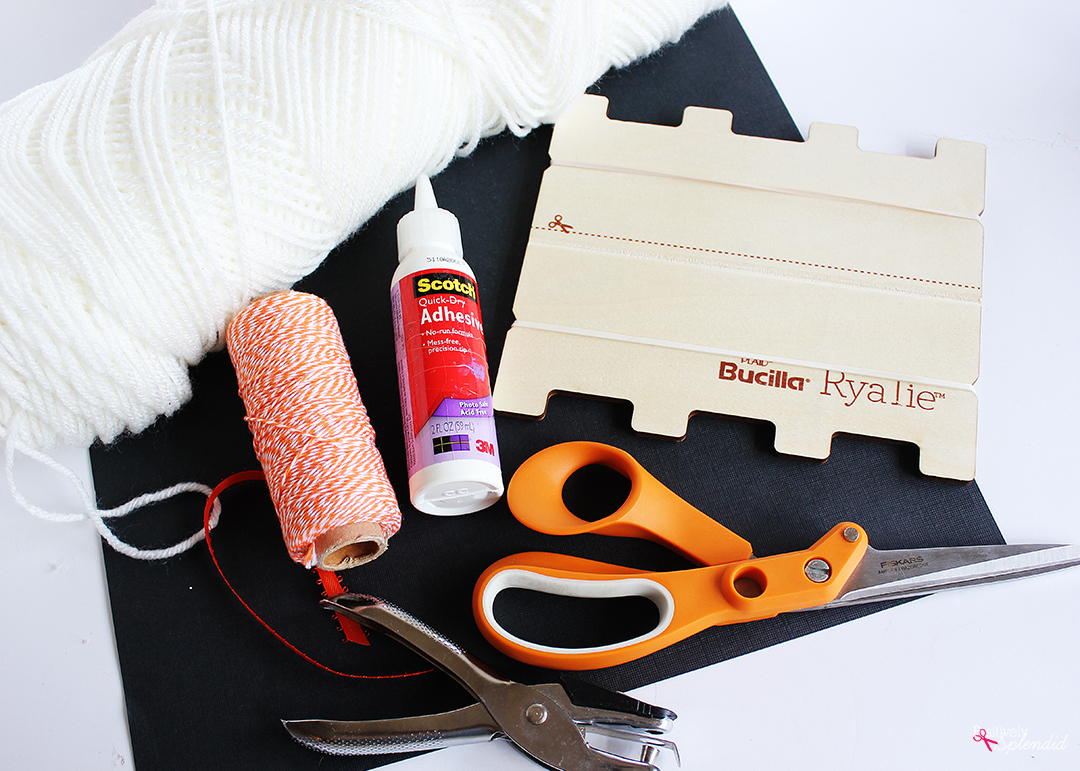 Cut three strands of yarn that are the width of the RyaTie tool. Place them in a bundle at the center of the tool, along the cutting groove at the center of the tool that is designated with a dotted line.
Holding those three strands in place, start wrapping yarn around the tool through the left-most top and bottom grooves of the tool, wrapping through the first set of grooves 30 times before moving to the neighboring set of grooves. Repeat until all three sets of grooves have yarn wrapped through them, as pictured below.
Use the three strands at the center of the tool to tie each bundle together, securing each bundle tightly with a double knot.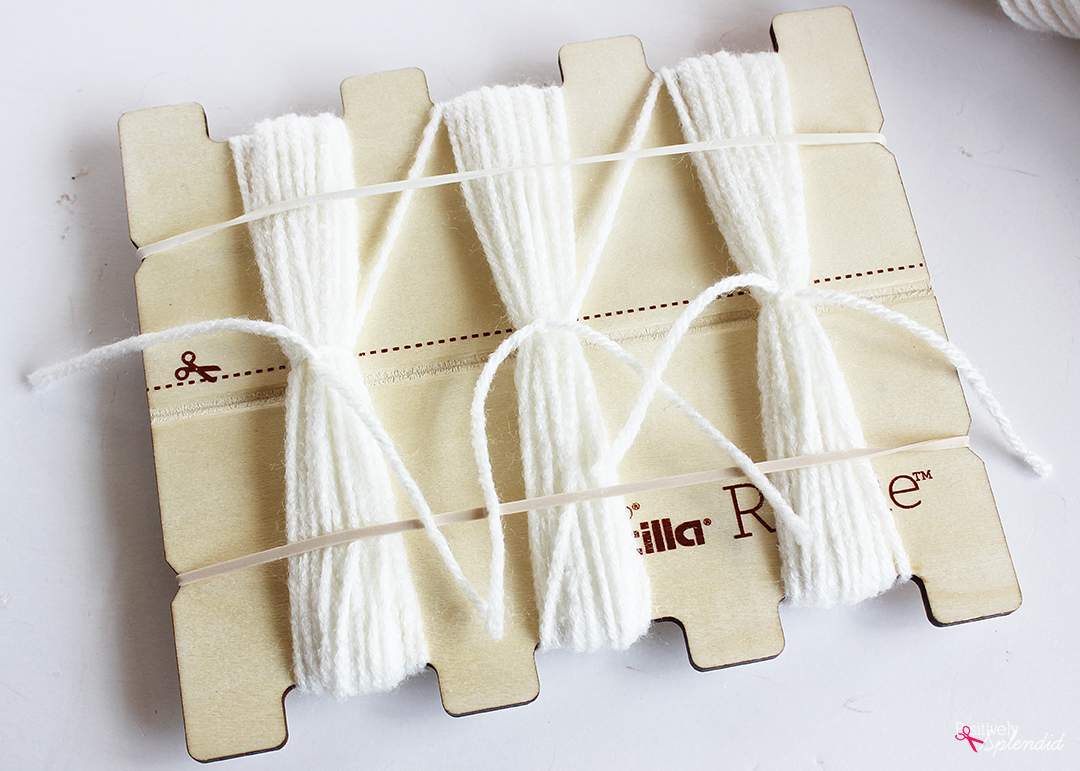 Flip the tool over, and use scissors to cut along the cutting groove at the center of the tool, as shown.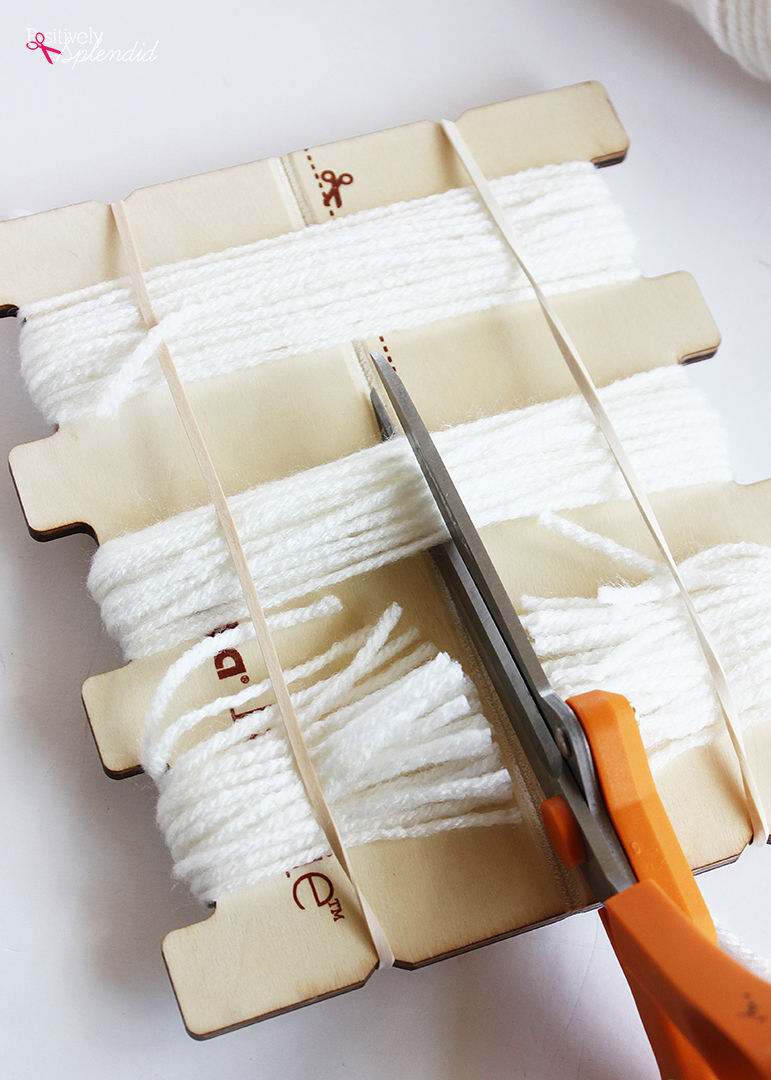 Remove the rubber bands and remove the bundles from the tool to reveal your perfectly assembled tassels! Trim as desired to even out the bottoms of the tassels.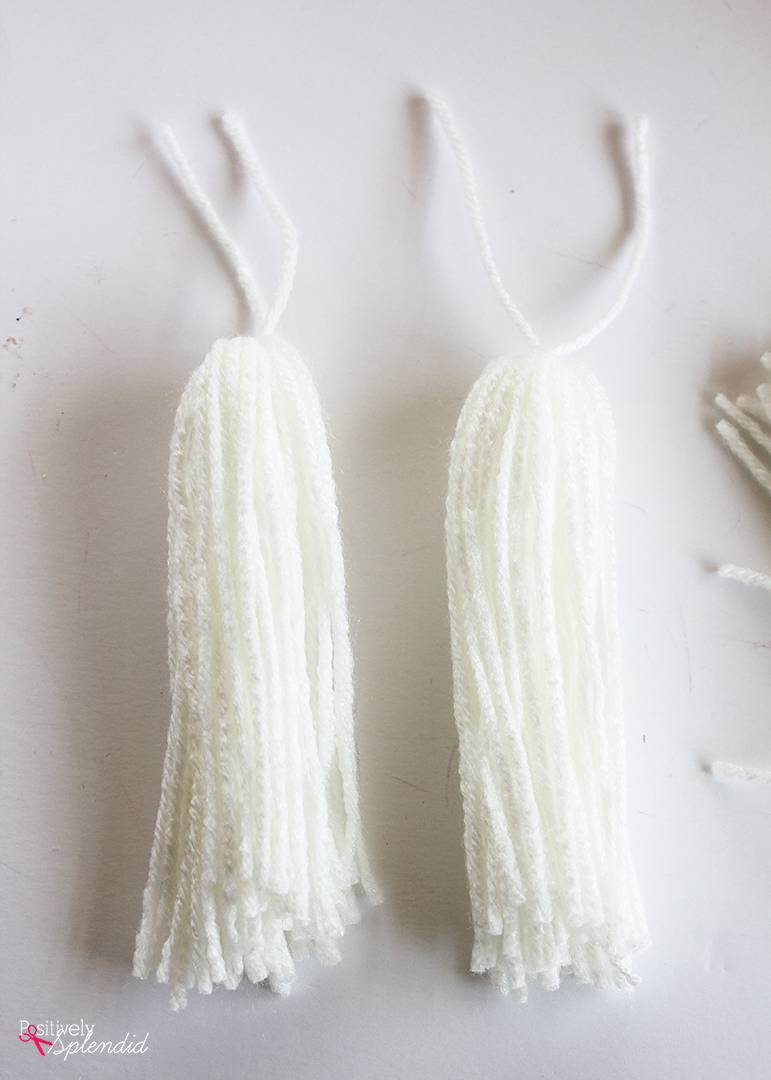 For the ghost eyes, use the hole punch to make two half circles along the lower edge of the cardstock.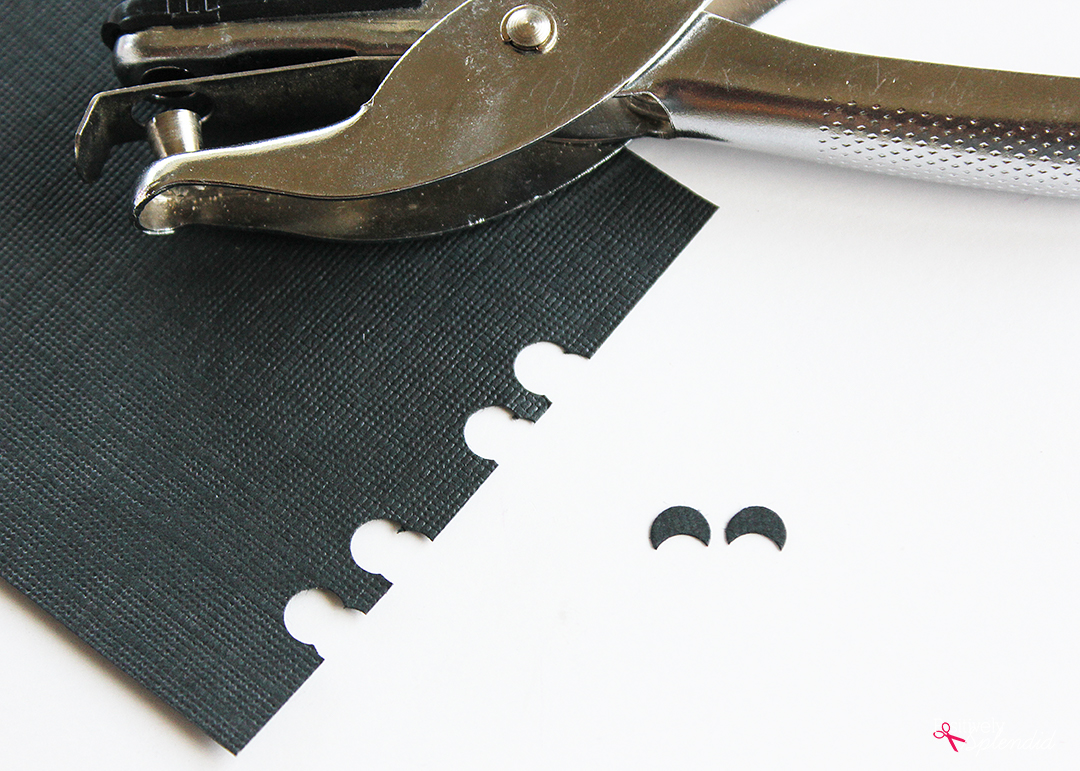 Punch again just above the first set of punches, overlapping the circles slightly.
The end result is to happy crescent shapes eyes!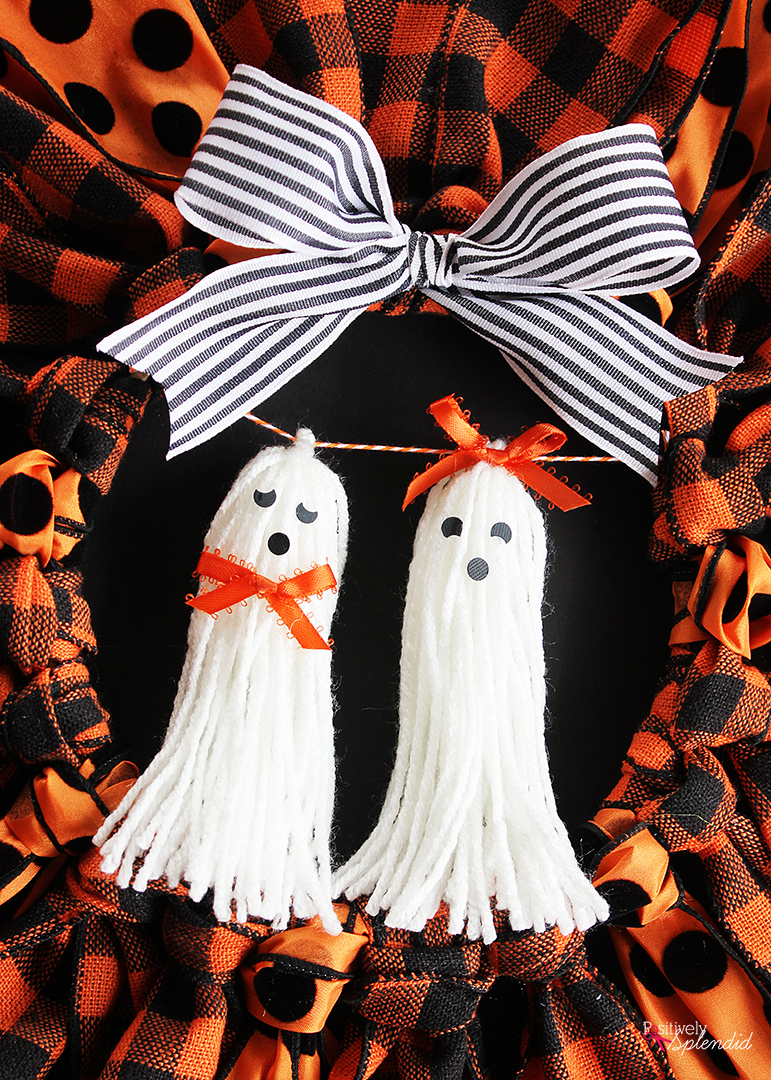 Use tacky glue to affix the eyes and a punched circle mouth to each tassel for form facial features. Tie a bow from the satin ribbon, and affix with hot glue either at the top of the head for a little girl ghost…
or just below the mouth as a bowtie for the little boys. If desired, use the top two ties to secure the ghosts to baker's twin to create a cute garland.
By the way…don't miss the fun IKEA hack shag footstool I created also using the RyaTie tool!
And for even more great Halloween ideas for kids, don't miss this round-up of fun projects!