I love Halloween every year it comes around. The leaves have changed color and there are so many fun festive decorations at everyone's homes. There are so many Halloween decorating ideasout there it's ridiculous. So, of course, we've decided to add to this craziness by giving you a collection of …….Pumpkin Patterns: Free Crochet Patterns to Make for Halloween.
Crocheting your own Halloween crafts is such an easy way to go and it'll save you money in the long run. Buying all your decor can get very expensive so you might as well find a way to be budget-friendly while showing off your crochet skills. Halloween pumpkin patterns are so cute, too; they can all have their own unique look.
1. Baskets of Pumpkins
Decorate your porch or patio with these cute Baskets of Pumpkins. Perfect for the entire autumn season, these pumpkins are easy enough that you could quickly work up an entire patch of them.
2. Crochet Beanie Baby Pumpkin
Crochet something for that newborn baby this Halloween. They can't fit into many costumes yet, but you can certainly make an adorable Crochet Beanie Baby Pumpkin for them.
3. Halloween Crochet Jar Covers
Halloween isn't for everyone, but these Halloween Crochet Jar Covers sure are. Whether you're the kind of person who puts off carving a pumpkin until the last minute or you can't wait to turn your home into your very own haunted house, these cute mason jar decorations are the perfect understated DIY Halloween decor.
4. Pauline Pumpkin Pillow
The Pumpkin Pillow was born of silly idea to make another silly pillow, as if you need another excuse to add some cozy comfort to your couch this fall.
5. The Great Pumpkin Crochet Baby Hat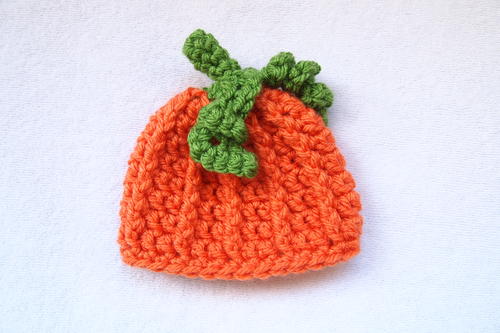 Your little one will be the pick of the pumpkin patch in this adorable baby hat. ​We absolutely love the curly stem on the pumpkin hat, which makes it so unique. This hat will fit a toddler size 1-3.
5. Plarn Pumpkin
The size is perfect for a centerpiece, or as a decor accent to be used at home. But still big enough if you would like to use it to decorate something outside, like your patio or porch. They're also the perfect size to be put in a corner of the stairs, without taking too much space that could become a tripping hazard.
6. Stuffed Crochet Pumpkin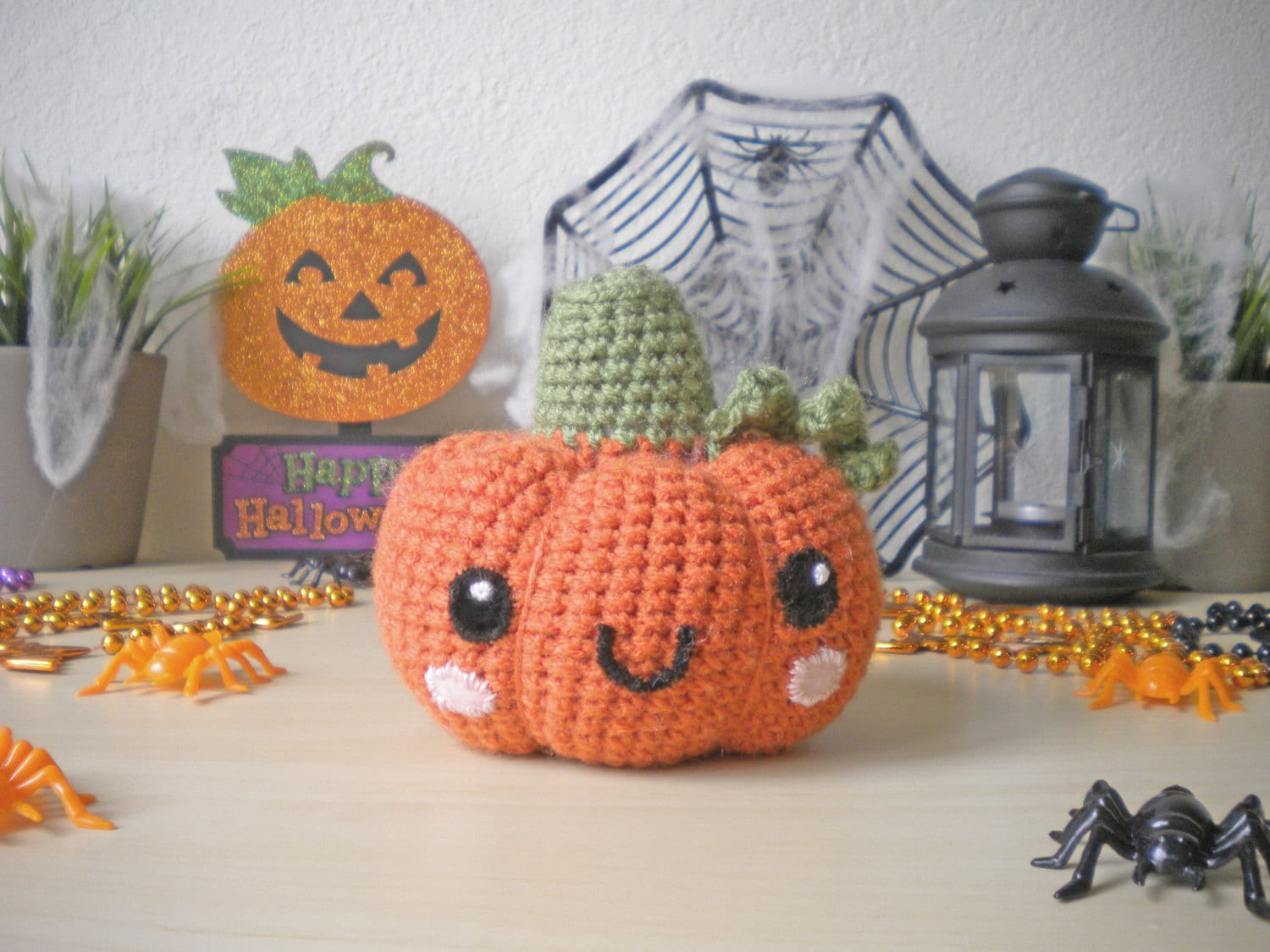 This Stuffed Crochet Pumpkin would make a great decoration for a Halloween party or a fun fall home decor piece. It is a fun crochet project that you can save year after year. Pumpkins are even the kind of decoration that are perfect anywhere in your house for the entire season of fall, not just Halloween.
7. Jumbo Ami Pumpkin
This jumbo pumpkin is crocheted using 2 strands of worsted weight yarn held together throughout. Make a bunch of these and youve got your very own pumpkin patch!
8. Pumpkin Crochet Coasters
Throw a party complete with crochet pumpkin coasters for everyone to use.  You don't even have to use regular orange yarn- make them whatever color you want to add a little unexpected variety for your guests. Make them a little spookier to set the mood by using black and purple, or try a riper pumpkin with red and yellow.
9. Autumn Vine Crochet Pumpkin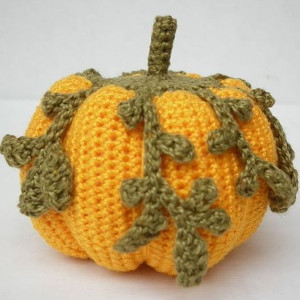 If bright orange isn't really your thing, try something different with this Autumn Vine Crochet Pumpkin. This unique crochet pattern is definitely not your typical pumpkin. It includes vines all around the pumpkin crochet pattern as well as a more subdued color that might look a little better sitting on your mantle.
10. Small and Large Pumpkin Boxes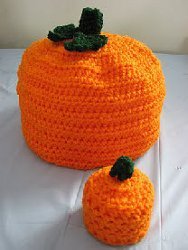 The possibilities are endless with these versatile Small and Large Pumpkin Boxes. Keep Halloween candy in them, or use them simply as decor for your Thanksgiving spread.
11. Patrick the Pumpkin Boy
……by Lion Brand Yarn: A super cute gift for baby's first Fall!
12. Fall Wreath with Crochet Pumpkins
Repeat Crafter Me shares this free tutorial for an autumn-themed wreath that incorporates crochet pumpkins made using her Teeny Tiny Crochet Pumpkin Pattern, which also is free. Hang it on the outside of your door to let people know how creative your home is.
This jumbo pumpkin is crocheted using 2 strands of worsted weight yarn held together throughout. Make a bunch of these and youve got your very own pumpkin patch!