If you don't already know, Halloween is a big deal around our home! It's my daughter's favorite Holiday and we just spent the whole weekend decorating her room for the season.
Halloween is one of the funnest holidays in my opinion and I will tell you why. It is the one holiday where it is cool and almost expected that you make stuff! I love a holiday that is centered around playing pretend and coming up with creative ideas! Here are some Halloween patterns to sew that will really get the creative juices flowing!
Knowing it's a short season, it's easy to overlook the fun you can have decorating and sewing for Halloween. So with that in mind I added some no sew projects, activities you can do with kids and a few projects for the more advanced beginner, but all can be done in a weekend or an afternoon. I think these 13 Haunting Halloween Projects for Beginners will inspire you to make the most of the Halloween Season!
1. Candy Corn Pom Pom Bunting
I think candy corns are seriously cute! For the longest time I had a wreath that had lots of real candy corn glued on. It obviously didn't hold up very well but this felt bunting will definitely stand the test of time.
2. Striped Fabric Pumpkins
These are so cool! I love that she did them in black and white and I also love the velvet and lace one! So beautiful, I need like 100!

3. Patchwork Pumpkin Block
This patchwork pumpkin block looks so easy! Make it with scraps for a really fun look!! Turning it into a pillow was such a great idea!
4. Halloween Finger Puppets
My kids would flip over these adorable finger puppets! These are just about the cutest!
5. Witch's Silhouette Pillow
I have always had a thing for silhouettes! This witch silhouette is absolutely adorable! I also love the touch of the spider on top of the hat.
6. Skeleton Embroidery Hoop Decoration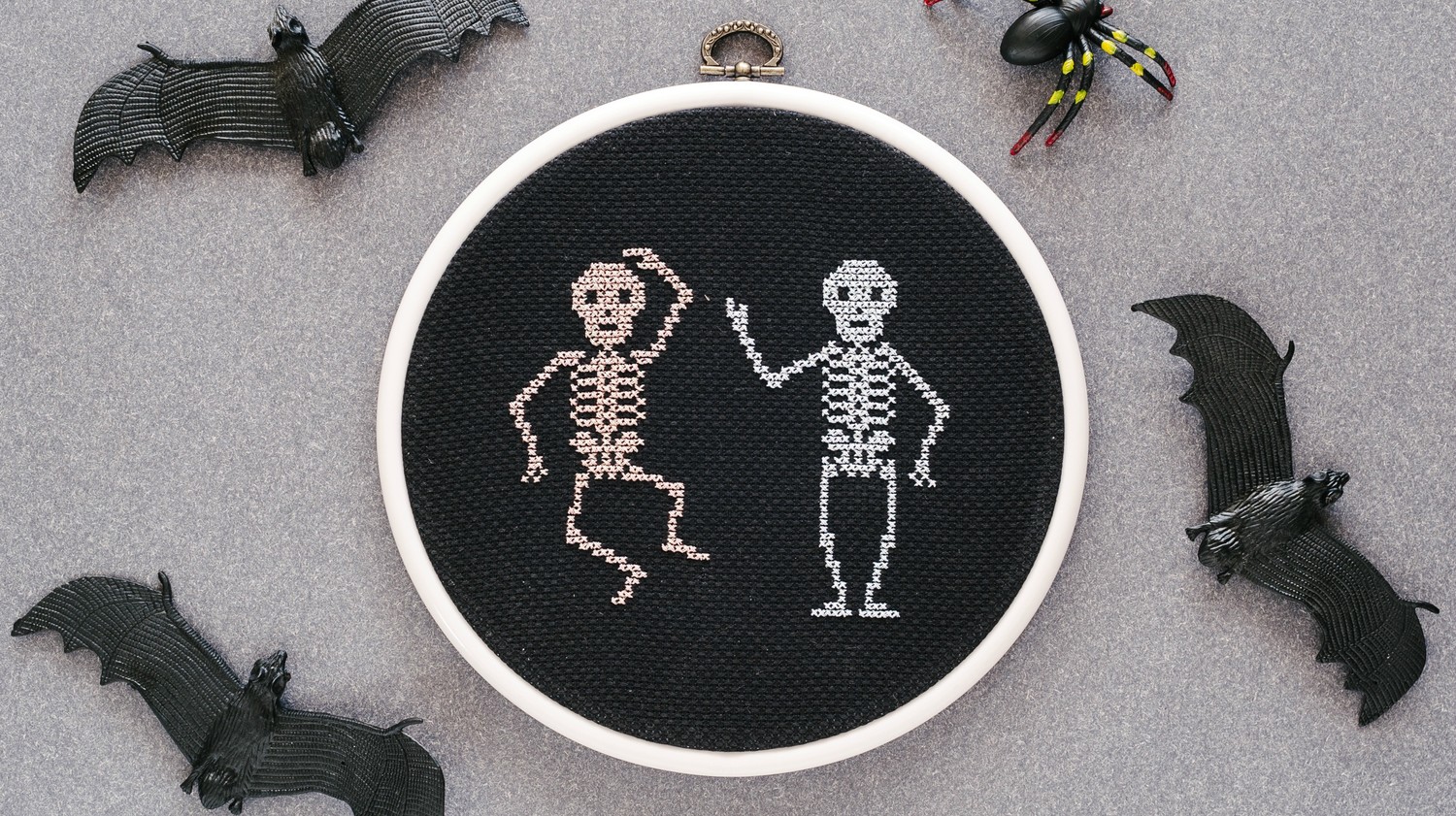 This is such a fun sugar skull decoration! I love all the bright colors! Orange and black can get so tiresome after a while so I love the addition of these bright and cheery colors!
7. Halloween Pillow Tutorial
This would be a great project for beginners. Plus the stripes allow you to use a variety of fun Halloween fabrics! I love a project with lots of different fabrics!
8. Halloween Trick or Treat Bag
The kids will be jumping for joy when they fill these customized bags up with candy! How cute is the ric rac detailing? I just adore these.
9. Eyeballs Quilt
Come on now. These eyeballs are amazing! This is such a creative idea! This would be cool to hang in a window or just win the wall!
10. Rag Quilt
Who doesn't love a scrappy rag quilt? The kids will love snuggling up with this one on the couch during the weeks leading up to Halloween!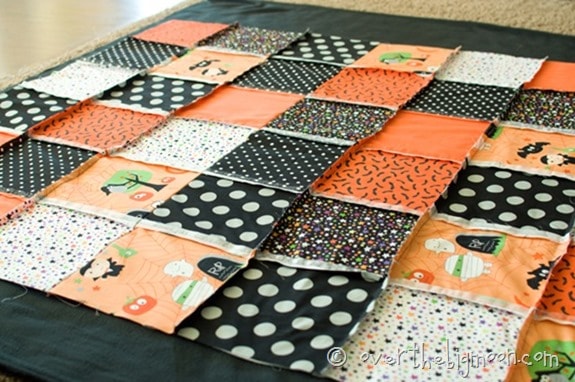 11. The Halloween Countdown calendar
Craft Glue and Felt are all you need to create this lovely Halloween Countdown Calendar!  In fact a few years ago, when I owned my fabric store, I made one that was delightfully oversized and so much fun.  In hind sight, I wish I still had it but I guess it's just another excuse to start crafting this season!
12. Spider web table topper tutorial

Although they might look complex, these table toppers are actually quite simple to put together and the tutorial is easy to follow.  Think of the fun you could have surprising your guests with plastic spiders and cob webs adorning your table with these spider webs!
13. The black cat brigade Halloween banner & Free patern
14. Easy no sew patchwork pumpkins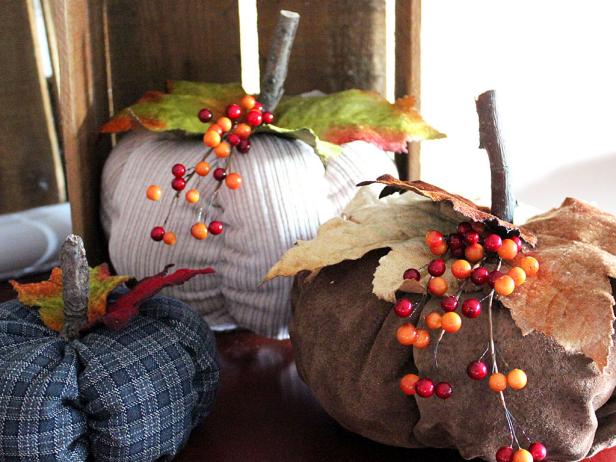 I'm not even going to spill the beans on how these no-sew pumpkins were made – you'll have to click in and see them for yourself.  But here's a hint – you'll need a carving knife!  This is such a creative idea and, as you will see, they made them not only in Fall colors but with other inspiring fabrics so you can keep them up all year round.
15. Which Boots table runner
For the slightly more seasoned sewist, the Witches Boots Table Runner would make a great weekend project.  You could easily use remnants lying around for the ruffles and bows.  It's simply too fun not to make.
 Now it's your turn – Tell me what your favorite Holiday is in the comment section below! Happy Crafting!